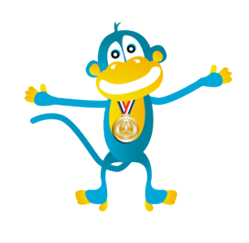 Perth, Western Australia (PRWEB) July 09, 2012
Spanky Media, a custom WordPress website specialist in Perth, Western Australia, has announced that it has finished updating its roster of products and services in order to provide exceptional website development for starting online entrepreneurs, thus allowing new virtual enterprises to have equal footing with major online companies.
This development stems from an MYOB Business Monitor Online Special Report, stating that Western Australia has the highest number of businesses with an online presence, with 43% of businesses with a website, compared with the other regions in the country New South Wales, Victoria, Queensland, Tasmania, and South Australia with 41%, 40%, 39%, 35% and 34% respectively. Mind Your Own Business (MYOB) is a provider of business management solutions in Australia.
In addition, a recent survey was also conducted by the Australian National Retailers Association (ANRA), and the survey shows that 93% of consumers in Western Australia indicated that they would be making their purchases, such as gifts, online. ANRA CEO Margy Osmond said, A third of shoppers in regional WA told us they would do most of their Christmas shopping from their lounge.
MYOB CEO Tim Reed also stated, Its great to see the numbers of Aussie businesses getting online increase and even more pleasing to see that 32% of those businesses with a website are selling products and services online.
Experts suggest that although promising, a large number of online retailers find it difficult to start their own online campaign due to lack of technical skills and knowledge of online marketing strategies. In this light, Spanky Media announced that it is willing to help deliver the appropriate online marketing campaign needed by small retailers. As a leading web development firm in Perth, Spanky Media WordPress experts aim to help small online entrepreneurs make efficient websites using the simple WordPress platform.
Kirk OConnor, Director of Development of Spanky Media, said, WordPress is by far the most popular global Content Management System, with excellent in-built SEO. It is used to create highly functional online marketing solutions for any vertical market. What Spanky Media and its WordPress developers do best is create business oriented websites using third party and in-house designed and developed premium WordPress themes. We provide the full range of service offerings which includes the development, installation and customisation of WordPress websites, development of custom functionality and WordPress plugins, third-party plugin evaluation, installation and setup, and WordPress training and ongoing helpdesk support.
OConnor also added, Spanky Media can incorporate other new technologies into your site such as mobile website development, social media plugins, ecommerce, and a lot more.
Spanky Media provides affordable custom WordPress development to small business owners so they could have an equal footing with major companies that have first-rate and expensive online campaigns. They also offer their services affordably so small online entrepreneurs can easily avail of their services without sacrificing the quality of web development, providing them with efficient and attractive websites without the need to spend too much money.
For more information, you may contact Spanky Media by calling 1300 729 261 or you could also visit their website at http://spankymedia.com.au/.