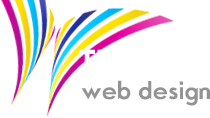 New York (PRWEB) May 08, 2012
Web Design Company NY specializes in developing quality driven and spectacular looking flash banners, flash templates, flash intros, logos, and slideshows for websites. These can also be used or placed as an ad on any other website. To make flash banners even more engaging, they use animations as well as a host of other flash compatible scripts. This would make the banner visually outstanding thus attracting more viewers and traffic to a website.
The development and implementation of flash banners on websites has grown drastically over the past few years. This is because when compared to a staticdead looking banner, flash banners are more exciting, compelling, and eye catching. A comparison would reveal that flash banners are much more interactive and can highlight key messages or story board in a more effective manner. With the introduction and integration of flash players, the inability of Google to index flash has been eradicated.
By incorporating flash designs into a corporate website, or to host it as an ad on any third party website, the organization can effectively showcase products and services in a more propounding manner. With a flash banner on the homepage of a website, not only does it adds grace to its overall look and feel, but will also increase the chances of visitors to stay more engaged. Animated banners are even better as they act as an influential tool arousing a sense of curiosity in the minds of viewers.
At Trance Web Design, web design company New York, they have the right set of skills and expertise to develop all kinds of flash enabled banners as well as other marketing tools that would leverage the potential and capability of any website. They can help enhance the visibility of the website by embedding flash logos, intros and banners into a website. For your convenience, they offer the following flash based tools and products: