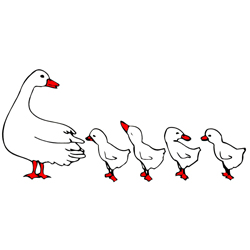 Wallingford, CT (PRWEB) December 04, 2012
Renowned throughout the state for its innovative and thorough childcare and nursery school programs, Educational Playcare recently opened a new location in Connecticut. Located at 15 North Plains Industrial Road in Wallingford, Educational Playcares latest childcare center began operation on September 1 in the space previously occupied by Precious Cargo Daycare and Learning Center.
In taking over the former Precious Cargo location, Educational Playcare plans to honor all contracts with the customers for the rest of their stay and has retained the staff.
In addition to taking over the facility, Educational Playcare made significant upgrades and brought in new programs. Enrolled students and families now receive Educational Playcares award-winning curriculum, including Kindermusik, and e-communication in classrooms. Families and students should soon expect hot lunches to be included with tuition.
In business since 1986, Educational Playcare has a reputation in Connecticut for the highest-quality childcare, nursery school, and pre-kindergarten programs. Going beyond a daycare service, the childcare center with multiple locations in the state aims to enrich families experiences, eases the burden of working parents, and offers services that incorporate parents in the process. All award-winning programs are offered in a safe, nurturing environment. Aside from the new Wallingford location, Educational Playcare offers childcare and enrichment programs in Avon, Farmington, Simsbury, and Windsor.
Educational Playcares curriculum has received the Early Childhood News Award and Directors Choice Recognition. Programs meet guidelines set by the National Association for the Education of Young Children (NAEYC). For infants, toddlers, and 2 year olds, goals are based on the Creative Curriculum Objectives, while preschool programs use the Connecticut Preschool Performance Standards.
Developmental stage, rather than age, divides programs ranging from infants to kindergarten. Curriculum, in this case, corresponds with developmental appropriateness and includes themes relating to science, mathematics, creative arts, language, and literacy. Aside from the academic component, each program, regardless of developmental stage, focuses on well-roundedness, incorporating social, emotional, physical, cognitive, language, and creative skills.
Along with infant childcare through pre-kindergarten and kindergarten programs, Educational Playcare offers several enrichment opportunities for Connecticut children. Parents can sign up their children for kindergarten enrichment, before and after school programs, and summer camp. Extracurricular programs, offered at its locations, provide exposure to piano lessons, computer classes for beginners, karate, swimming instruction, and other skills.