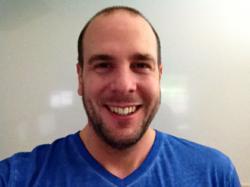 Sydney (PRWEB) July 03, 2012
In his most recent Internet marketing video update, SuperFastBusiness CEO James Schramko recently identified web tools that can help SEO companies with WordPress blogs fine tune their operations and improve their performance. The video focuses on how useful web resources and a disciplined research philosophy can help website owners harness technological advances and achieve success in their business.
Schramko begins the video with a recommendation of Backup Buddy and ManageWP for businesses seeking an easy, automated backup solution. Companies managing a small number of WordPress blogs and other websites can benefit greatly from these tools, especially with version 3 of Backup Buddy just recently made available to the public.
Blog owners also have a new option for incorporating catchy images on top of their blogs. The SlideDeck content plugin for WordPress was singled out by Schramko as a tool that offers an easy-to-use solution for presenting several different images, and it enables readers to simply slide from one photo to another without having to scroll down.
Schramko also revealed a way for website owners to benefit from observing the performance of their competitors. The Internet marketing mogul recommended visiting SEMRush.com and Ahrefs.com to search for competitor sites. By typing in the competition's URL, one will be able to see that site's rankings, what they are ranking for, what kinds of links they have, and what phrases people are using to reach these sites. Such information can serve as helpful advice for companies looking to craft quality content and get good links of their own.
Apple's new Podcast app provides a new opportunity for getting heard and discovered by more people. Schramko then noted the top business podcasts acknowledged by members of FastWebFormula: SuperFastBusiness.com, InternetMarketingSpeed.com, FreedomOcean.com, as well as business podcasts from Mixergy.com, ILoveMarketing.com, and Smart Passive Income by Pat Flynn were all cited as excellent resources.
Brandable domains were also discussed in the SEO news update video. Should you be looking at brandable domains? I think so, affirms the Sydney-based online business specialist. Now that people are actually looking for you by name, its much easier to own that search position And if you look at the top brandsApple, Clickbank, Amazon, Yahoo, Googletheyre all brandables. So go for the brandable domain over the exact match keyword domain.
Furthermore, apart from utilising the best web tools available, Schramko also encouraged viewers to assume a healthy, positive mind-set and prioritise important site management tasks in order to attain success.
"When it comes to doing things like research, sometimes we put them off," says the SuperFastBusiness CEO. "Research, conversions, testing, doing updating things, backing things up, doing your accountsthese are all things that I call 'big rocks' because unless you make time for them in your schedule, theyll just get rolled over. I'm afraid that you're probably losing profit in your business as long as you avoid those big rocks So put them into your schedule, and make sure you get to them."
Schramko emphasised as well how aligning one's mind-set with goals helps him conquer his fears and ultimately become more successful. The book "Turning Pro" by Steven Pressfield, he says, is valuable recommended reading for anyone still in amateur business mode but seeking to evolve into a true business professional.
Wrapping up the video, Schramko invited viewers to check out his Conversions Podcast at InternetMarketing Speed. "Its a wonderful discussion Ive had with Greg Cassar, whos a conversions expert. I'm sure you'll get a few handy tips (that would help you) see more dollars or more opt-ins coming from the traffic you've already got."