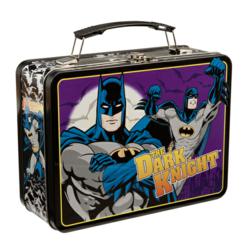 SALT LAKE CITY (PRWEB) December 02, 2012
With the gift buying season in full swing, many will search for the perfect present for the pop culture fanatic in their life. From superheroes to Hello Kitty, Tom Russo, president and CEO of Vandor, a leader in licensed consumer goods for fans of all ages, gave his top recommendations for gifts and stocking stuffers.
It can be a challenge to know just what to get for everyone on your list, Russo said. One simple solution is to think about what characters from movies, music, TV or other parts of pop culture that person enjoys.
Items from Hello Kitty, The Beatles, the Grinch, Marvel, DC Comics and Star Wars are some of this years most popular gifts, he explained.
With news that George Lucas sold the Star Wars empire to Disney, talk about the next chapter in the Star Wars films is at a fever pitch among fans. Right now Star Wars is one of the top brands in pop culture. The recent announcement of additional films has added some incredible momentum behind the brand, making Star Wars products a hot ticket item this holiday season, Russo said. Our Star Wars wood wall clock, 20-ounce ceramic mug and limited edition Darth Vader ceramic cookie jar are expected to be popular gifts this year.
Dr. Seuss How the Grinch Stole Christmas! is a holiday tradition in many homes. There are a variety of products that celebrate the popular tale and make great holiday or pre-holiday gifts. With so many parties this time of year, many people are also looking for hostess gift items, Russo said. For Grinch fans, three different Grinch mugs can be picked up in all Barnes and Noble stores right now.
With the release of The Dark Knight Rises, The Avengers and The Amazing Spider-Man, 2012 has been a big year for both Marvel and DC Comics superhero movies. This past year has brought the superheroes out in full force, making memorabilia from the comics a hot gift item, said Russo. Retro-style Batman, Spider-Man and Avengers gift items, including glass sets, tin totes and tote bags, will be particularly popular gifts under the tree this year.
Fans of The Beatles span generations with many considering the group the greatest rock band of all time. The original 1968 Yellow Submarine film was recently restored making animations from the film particularly hot items this holiday season. Gifts with the whimsical illustrations from Yellow Submarine are perfect for Beatles fans, Russo said. We expect our Yellow Submarine decoupage ornament and tin totes to be big sellers.
Hello Kitty never seems to go out of style, with her trademark bow and fans across the globe. The adorable style of Hello Kitty is hard to resist, even among adults. One fan in Shanghai recently had a Hello Kitty-themed home built, said Russo. While the majority of fans dont take it to that extreme, there are some great Hello Kitty items that make fantastic holiday gifts, including travel mugs, glass sets and salt-and-pepper sets.