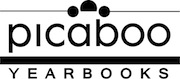 Menlo Park, CA (PRWEB) May 09, 2012
Picaboo, a Silicon Valley born technology and photo merchandising company was founded in 2006 by Howard Field and Kevin McCurdy with the idea of offering premier photo products. After mastering the art of providing consumers with quality photo books, greeting cards, calendars, posters and more the company decided to take the plunge into the yearbook market. In February 2012, Bryan Payne was hired and assumed the role of President of the Picaboo Yearbooks division. Bryans mission is to lead the way in revolutionizing the way students make a yearbook through personalization, offering e-yearbooks and on demand printing, believing every student deserves and should be able to afford a yearbook.
Picaboo Yearbooks offers students the ability to make a yearbook with the easy to use web based software that manages the yearbook process every step of the way, eliminating the fear of needing technical or design expertise. The platform offers the ability to work from professionally designed templates that can be modified to suit the creators needs, or the pages can be designed from scratch. With this innovative platform students can work simultaneously on the book without disrupting the structure or each other, and advisors can view their progress at any time.
In keeping with Bryan Paynes mission, the company offers yearbooks in various sizes, styles and price points making Picaboo Yearbooks affordable for everyone. The product is offered in 8.5 x11 or 9 x12 portrait book sizes, available in hard cover, soft cover, e-yearbooks or any combination of the mentioned.
In addition to the attractive flexibility of the product overall, there is no pre-order quantity commitment contract required elevating the anxiety inducing deadlines that standard yearbook companies impose. By allowing the consumer to order when ready, it also eliminates the dreaded extra yearbooks or the inability to order extra yearbooks. Picaboo Yearbooks can be ordered at any time, even years later if needed.
Best of all, consumers can try Picaboo Yearbooks software with no commitment to buy, and without the need to provide personal information to get started. This innovative product is sure to become the most powerful yearbook creation and ordering solution in the nation.
About Picaboo Yearbooks

A new division of Picaboo.com, Picaboo Yearbooks is a premier provider of a customized yearbook application, making it simple and fun to create, share and buy high-quality yearbooks. The companys software empowers people at any skill-level to create one-of-a-kind yearbooks they will treasure forever with an intuitive, clean interface and unmatched creative flexibility. Picaboo is made up of a team of experienced Internet and consumer products entrepreneurs who are passionate about digital photography and memory preservation. Picaboo is based in Palo Alto, California and can be found on the Web at http://www.picabooyearbooks.com..