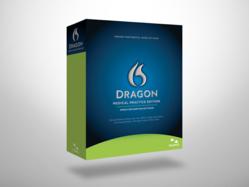 Winnipeg, MB (PRWEB) July 31, 2012
Winnipeg based voice solutions experts, VTEX Voice Solutions Inc. are now offering several Dragon dictation software products, including specialty Dragon Medical software along with a comprehensive training guide on their blog. Nuance, the company that makes Dragon products, has long been known as the leader in speech recognition software. The company is offering a competitively priced full version (English or French) as well as upgrade options. The websites blog offers a number of different tutorials and support posts for the specialty medical dictation software, among others.
For years physicians have been legally required to maintain patient records, spending valuable time jotting down notes frantically between appointments. Dragon Medical dictation software allows for practically instant response time, saving physicians considerable time. In the past, doctors had to painstakingly type notes into their Electronic Health Record (EHR) or wait days for transcribed notes to return.
Vtex VSI is a proud online retailer of products made by Dragon dictation manufacturers, Nuance. Dragon Medical software has eliminated the need for data entry, drastically decreasing human error. The software is 99% accurate right out of the box, the set up is simple and Dragon Medical offers top quality customer service support. Vtex VSI even offers a brand new comprehensive Dragon Medical training guide on its blog.
Physicians are enjoying more time with patients, and less time dictating records. Quality of care has improved and doctor/patient relationships have progressed. The advances in medical dictation software have been substantial. Virtually error-free and packed with integration features, Dragon Medical dictation software allows physicians to dictate in word processing applications, spreadsheets and even directly into e-mail. Templates can be configured and easily filled in and edited without touching a pen, paper or keyboard.
Dragon Medical software boasts over eighty medical specialties and subspecialties, improving the quality of records and accuracy of patient files. For more information about Dragon Medical visit Vtex VSI.
Related Templates Press Releases