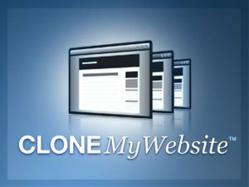 Las Vegas, Nevada (PRWEB) December 04, 2012
CloneMyWebsite has started offering Instant Access Programs with some of the best WordPress themes for businesses, which is greatly assisting the small business owners in marketing their websites under tight budget.
CloneMyWebsite has launched a comprehensive online marketing system that gives an opportunity to learn ways to succeed online and find out the reasons behind the failure most of the online ventures. Amongst the various features that have been offered by CloneMyWebsite, business WordPress themes are the latest additions. Introduced a few days ago, the WordPress themes offered by CloneMyWebsite are perceived to be some of the best offerings in the market.
The company has gained tremendous popularity over past few weeks for its successful Internet marketing system, which has helped tons of business owners who had failed to understand the idea behind online marketing.
Take a look at the state-of-the-art WordPress themes offered by CloneMyWebsite here.
If cyber entrepreneurs are looking out for the best of such themes, they just have to send an email after subscribing to CloneMyWebsite service. However, this offer is restricted to the first few clients and will be active only for a short period of time.
Making use of functional and attractive WordPress themes in the business websites enhances the potential of the site and makes it more business worthy. Surveys conducted in this field have showed that most of the online business entrepreneurs fail in this regard since they cannot afford to pay for the pricey WordPress themes at all times.
During the launch event of these WordPress themes, Mr. Jones said – The WordPress themes available for short time are easy to install and operate. Users can use plugins of the themes with no trouble to get best social media and SEO features. Not only installing, but also continuing with the WordPress theme will be hassle free. It is expected that everybody will like the opportunity.
CloneMyWebsite introduced such an offer to assist these medium and small sized business entrepreneurs, who had been looking out for such offers since a long time. They just need to send an email to get direct access to good WordPress themes for their site. There are several business owners, who have already benefited from this offer and they all have positive reviews about this feature.
When the companys marketing and sales head, Martin was interviewed, he said We understand the importance of using impressive WordPress themes in website. The latest offer has been introduced so that customers can understand the basic of best WordPress themes for business and can create some difference availing the short termed offer.
The objective of such high-end WordPress themes is to assist in enhancing the profitability and visibility of the websites of the clients to a good extent, by developing their mailing list, and attracting greater PPC and CPA traffic.
About CloneMyWebsite

CloneMyWebsite is a WordPress themes provider for small and medium sized online business entrepreneurs. They assist clients in making different development strategies for online businesses. The expert online marketers at CloneMyWebsite assist the new entrepreneurs in comprehending the significance and right usage of the best WordPress themes for business to ensure quick success.
Log on to http://www.clonemywebsite.com for more details.